3 tags
4 tags
Dont Call Lena Dunham 'Brave' →
I agree with about half of this article, but still an interesting read. hahaha "Lena Dunham is not weak. Lena Dunham will cut your throat in your sleep."
9 tags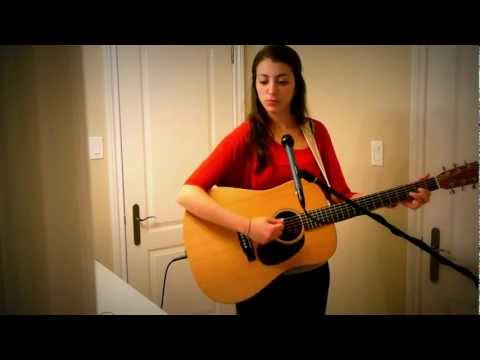 7 tags
taylorsvift: NEW: Highway Don't Care - Tim...
8 tags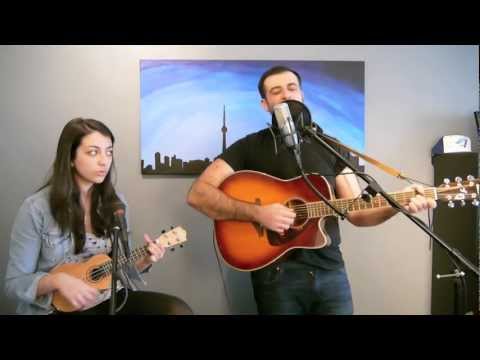 6 tags
7 tags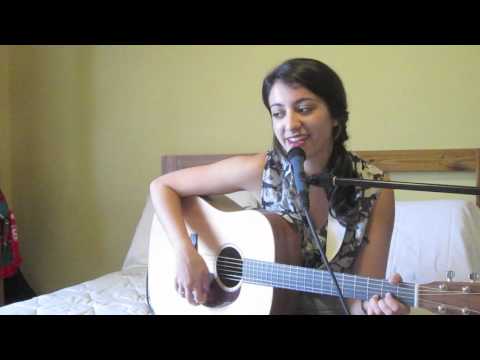 6 tags
"Yeah cause that's all you need, really, to write a song. Jump on a..."
– @taylorswift13 talking about writing with @edsheeran
4 tags
Taylor Swift - We Are Never Ever Getting Back...
6 tags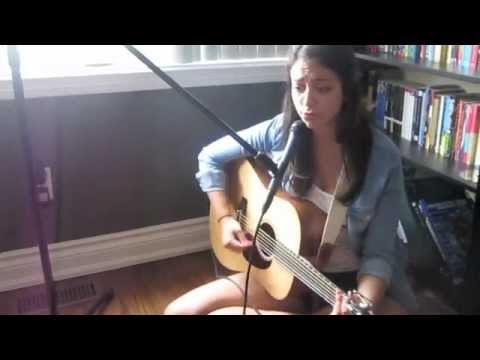 12 tags
'Pretty Little' teeth?
My review of PLL on @tvguideCanada 2012-06-14 The 'Liars' receive gifts from the grave Though this week's episode of PLL wasn't quite as shocking as last week's premiere, it still had its moments: scary ones, romantic ones, suspenseful ones and very odd ones. The second episode of the summer opened with Emily's discovery of a necklace made of what appeared to be human teeth in her purse....
Celebrity Closet: Taylor Swift →
11 tags
The 'Wolf' pack is back
My review of #TeenWolf on @TVGuideCanada   'Teen Wolf' bites back in Season 2   Monday night marked the long-awaited return of the sophomore season of Teen Wolf, with the teen drama fully ready to bite back into action. We launched in just a few days after where the finale left off, with a power hungry Jackson seeking out Derek, a bloodied-up Lydia and a dead Aunt Kate. Now, this...
3 tags
3 tags
4 tags
"Taylor Swift is the only woman in music history to release three #1 albums in a..."
– 2012 Billboard Music Awards (via antarascribed)
4 tags
Only 'Grey' skies ahead
My review of the Grey's Season Finale last night on tvguide.ca 2012-05-18 Plane crash is more than a "Little Grey" on 'Anatomy' finale   Saying the finale of Grey's Anatomy Season 8 started off with a bang would be an understatement. It was more of a crash-smash-scream, with an eerie silence to follow. The entire opening scene was filled with complete panic and bloody...
9 tags
'Hart' of the storm
My review of the Hart of Dixie finale on tvguide.ca! 2012-05-15 Zoe gets caught in the rain, her love triangle on 'Dixie' finale   The day we've all been waiting for has arrived! No, not Lemon and George's wedding day. Something much better! The Hart of Dixie finale! Hart of Dixie was picked up for a second season last week, making Monday's season ender even more of a nail-biter. The...
8 tags
'Girls' and boys
My Review of last night's episode of 'Girls' on tvguide.ca 2012-05-07 The guys stir the pot on HBO comedy    On Sunday night, we got another glimpse into the insanely brilliant mind of Lena Dunham with a new episode of Girls (which, by the way, stars and is created, written, directed, and executive produced by Dunham). It blows my mind that after only four half hour...
8 tags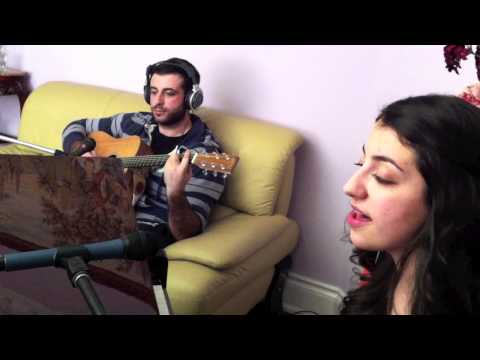 4 tags
'Family' politics
My review on tvguide.ca 2012-04-12 Vote Claire Dunphy for City Council! Wednesday night saw the return of Modern Family after a spring hiatus. It was voting day for the Dunphy family as they all promised to put their best foot forward and help Claire win the election for City Council. (Remember she started campaigning way back when she demanded a stop sign be erected to "slow down [her]...
19 tags
The moon is up and over 'One Tree Hill'
My very own goodbye love letter to Tree Hill on tvguide.ca 2012-04-05 Saying goodnight to 'OTH'—for real this time     Wednesday night marked the end of an era. Well it did for me, and the millions of loyal One Tree Hill fans that have stuck with this show since they first saw Lucas dribble that basketball over the bridge nine years ago. I celebrated the show's near-decade-long run with a...
1 tag
'Desperate' children
2012-03-26on tvguide.ca The kids of Wisteria Lane bring fun and drama   On this week's newest episode of Desperate Housewives, a bunch of our favourite Wisteria Lane offspring returned to either stir the pot or set things straight. One of my favourite surprises was Andrew walking through Bree's door again, ready to introduce her to his new fiancée—Mary Beth! It was hilarious to watch the...
I Bet Taylor Swift Never Ate Too Much Chimichanga... →
so true. so funny.
2 tags
Who died on 'Desperate Housewives'?
2012-03-12 on tvguide.ca Death comes knocking on someone's door   From the moment I first saw the promo for Sunday's episode of Desperate Housewives, I've been a ball of nerves. And in the opening narration, Mary Alice confirmed what had been rumoured: someone we loved would be dead by the hour's end. This made the entire episode a waiting game. I held my breath as each beloved...
8 tags
'Desperate' measures
"Orson not-so-Wells" 2012-03-05on tvguide.ca Orson's crazy puts the 'Housewives' in danger On Sunday night, Desperate Housewives returned with its fair share of jaw dropping moments, big laughs, yelling and tear-inducing sweetness—the perfect recipe for any of my favourite shows. The tears were induced by two of my favourite couples on TV. Gabby tried to patch things up between...
2 tags
Happy Endings' gets the winter blues →
My review on tvguide.ca 2012-02-23 Brad and Jane fight their way into spring   On this week's newest episode of Happy Endings, the gang awaited Brad and Jane's annual spring smackdown. Every year, near the end of the winter chill, a huge fight breaks out between the always lovey-dovey couple, leading to rewards for the others: steak dinners for the guys and a relationship...
2 tags
6 tags
Growing up on 'Nikita' →
My interview with @lyndsymfonseca on TVguide.ca 2012-02-17 Lyndsy Fonseca kicks butt as Alex   Despite the Toronto chill, Lyndsy Fonseca is glad to be back in action on the set of Nikita's second season. Fonseca has played the lead role of Nikita's ingénue, Alex, for the past two years and she is loving every minute of it. If she looks familiar, it's probably because she has starred in ...
1 tag
'2 Broke' Hearts →
Review on tvguide.ca 2012-02-14 Max and Caroline spend Valentine's Day in the hospital       On this week's new episode of 2 Broke Girls, love was in the cynical air. As could be predicted, Max proclaimed her hate of the lovey dovey holiday while Caroline saw Cupid's handiwork all around her. As someone who hasn't kept up with every episode of this show, I was hoping that I would see...
4 tags
Watch
Safe & Sound Music Video - Taylor Swift ft. The Civil Wars eee so good so many shivers.
4 tags
3 tags
2 tags
My interview with @DillonCasey ! →
Nikita star says no one is safe 2012-02-10 Dillon Casey dishes on threats, relationships and more On Nikita, he plays Navy SEAL Sean Pierce, but in real life, he's just an actor excited about an awesome new job. And who wouldn't be? Dillon Casey spends his days in intense and action-packed scenes with co-stars Maggie Q, Lyndsy Fonseca and Melinda Clarke. Fresh from a run-through with...
4 tags
6 tags
'Hart's a-flutter →
2012-02-07 Valentine's Day hits Bluebell            It seems to me that small towns — or at least what I know of them from TV — always seem to know how to do a holiday proud. They go all out. And Bluebell – which coincidentally used to be called Stars Hollow for all us Gilmore Girls fans — is no exception. Love was in the air on Hart of Dixie as lovers declared their feelings for...
6 tags
Lying on the 'Hill' →
2012-01-26 Clay and Julian get in too deep on 'OTH'     This week brought us the third episode of the final thirteen for One Tree Hill, an instalment appropriately titled "Love The Way You Lie." Directed by none other than Dan Scott himself (Paul Johansson), the episode focused on almost all the boys getting into trouble. Quinn caught Clay lying about the meds he was supposed to be on...
2 tags
"Come a little closer baby, I feel like...
1 tag
Is this real life? - Parenthood review →
2012-01-18 'Parenthood' knows how to hit close to home We have all fallen in love with a cellist or worked on an important political campaign at least once in our lives, right? Well, obviously not. But, for the most part, all of the storylines on this Tuesday's Parenthood were very relatable. Yet another reason why I adore this show. For me – and this is rare - Haddie had the most touching...
10 tags
'Met' me in Long Island - HIMYM Review →
2012-01-17on tvguide.ca The gang moves their booth to the 'burbs   Monday night marked the 150th episode of How I Met Your Mother, bringing with it a big move, an old doppelgänger, but not a whole lot of laughs. The half-hour featured Lily and Marshall's announcement that they had officially moved out of the city, leaving the rest of the gang to fill the gap the dynamic duo left at...
4 tags
Back on the 'Hill' →
2012-01-12 'One Tree Hill' returns for its final season Over the past few weeks, the most common response I have gotten to my excitement for the return of this old favourite has been, "Really? That show is still on?" Yes. One Tree Hill is back with its final 13 new episodes.   I know most people don't agree that it should even be on television anymore, but really, someone has to...
My review of Happy Endings →
New 'Endings' By Cassandra Sottile 2012-01-05 'Happy Endings' returns with a twist Wednesday night Happy Endings premiered for the first time in 2012, and, of course, it did not disappoint. I was laughing within a minute of the episode's start, watching Jane and Max race each other out the door, which ended in Max tripping … twice. The pair started up a competition to decide who...
8 tags
Inside the mind of a 'Nikita' villian
Interview on tvguide.ca 2012-01-06 Melinda Clarke talks power struggles, torture scenes Since Nikita premiered last year on The CW, I've been watching avidly. I was a fan of the stars, but their characters drew me in even more. So when TV Guide Canada got the chance to talk to Melinda Clarke, I was eager to talk to the woman who portrays the villainous Amanda. Plus, who wouldn't want...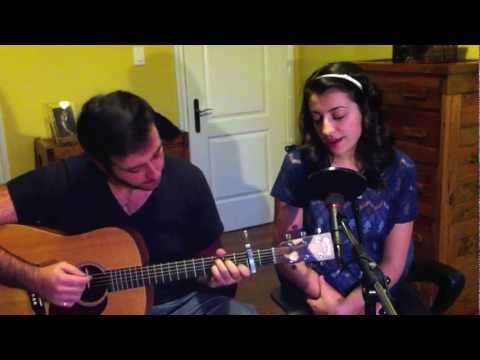 4 tags
2 tags
'Modern' Christmas
2011-12-08 on tvguide.ca It was a fast-forward holiday for the 'Family' Just when you think Modern Family has a formula (and I mean that in the best way possible—a formula for success!) they switch it up and do something new, always keeping us on our toes! The usual character match-ups were thrown out the window for this week's sleigh bell-ringing storylines, along with the usual...
1 tag
In good conscience
2011-11-28 - tvguide.ca Jiminy Cricket finds roots on 'Once Upon A Time'     When I saw the pilot for Once Upon a Time a while back, I immediately loved the premise as well as the way fairytales were brought to life, but I doubted the show's ability to continue successfully on ABC because it could be perceived as a childish TV show. I'm so happy I was wrong about that. And hey, any...
1 tag
Switching places
2011-11-23 on tvguide.ca Adam and Crosby reverse roles on 'Parenthood'   I know I say this every single time I watch an episode of Parenthood, but really, how do they do it? I'm always in awe of the way the elements of writing, directing and acting come together on this show, bringing their stories so close to reality. Every week, these episodes hit home, even if you aren't in the...
1 tag
Ex 'Endings'
2011-11-17 on tvguide.ca Max's high school girlfriend comes to town   I have just recently started watching Happy Endings, and I was pleasantly surprised at how funny I found it. Even though this crew of six amigos is very reminiscent of Friends, it's not enough that it feels like a ripoff but just an attempt at a great new sitcom. In short, I approve. Wednesday's new episode wasn't the...